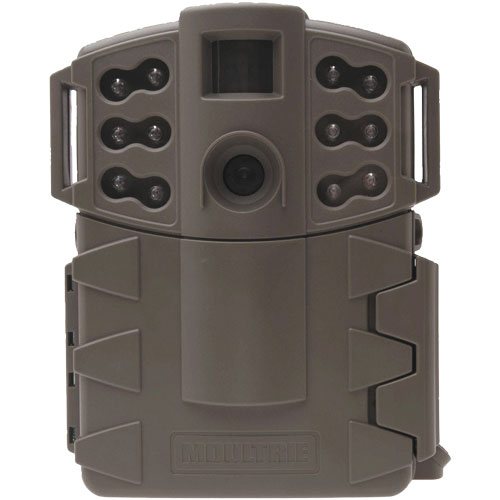 1.5 second trigger speed. Battery life will last for up to 30,000 pictures. 5.0 megapixels. Low-Glow infrared.

Additional Information
Moultrie's legendary A-5 game camera has been updated with more features and better reliability than ever before. With shorter delay options as low as 10 seconds and multi-shot burst mode, the best-selling A-5 Gen2 is better than ever, but it still offers the easy-to-use interface everyone loves. Equipped with Long-Range 850nm IR LED Infrared flash technology, the 50 feet of flash range produces quality nighttime images, perfect for scouting your property during those long winter nights.