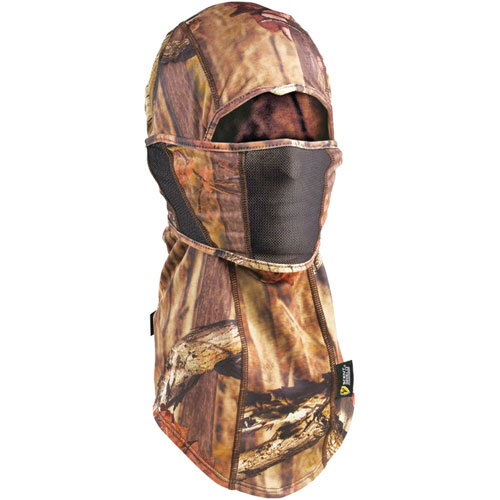 94% polyester, 6% spandex French terry fabric. Adjustable face cover panel allows you to cover the face without affecting the rest of the mask. Mesh panels strategically placed for better hearing to minimize condensation when breathing.

Additional Information
The Scalp is a scent factory, and even the most meticulous body-scent capture-and-control routine is ineffective if you leave your head exposed. ScentBlocker headwear keeps you cleaner and more comfortable by keeping bugs and debris off your head, blocking wind, shading your eyes and retaining the substantial warmth you lose through your head.