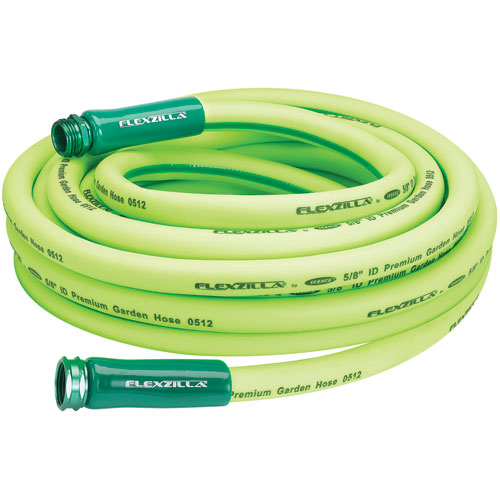 Flexzilla is a revolutionary hose featuring a Premium Hybrid Polymer material that redefines flexibility. Flexzilla hose characteristics offer zero memory allowing it to lay-flat exactly where you drop it and won't work against you during operation or coiling after use. Flexzilla offers extreme all-weather flexibility, even in sub-zero conditions.

Additional Information
Superior all-weather flexibility (35 to 150 degrees F). Abrasion resistent. Crush resistant nickel plated fittings. Kink resistant. Ribbed inner core design. Coils easily, lays flat Premium hybrid Polymer water hose with 3/4" - 11-1/2 Male GMT and 3/4" - 11-1/2 Female GMT and rugged bend restrictor.