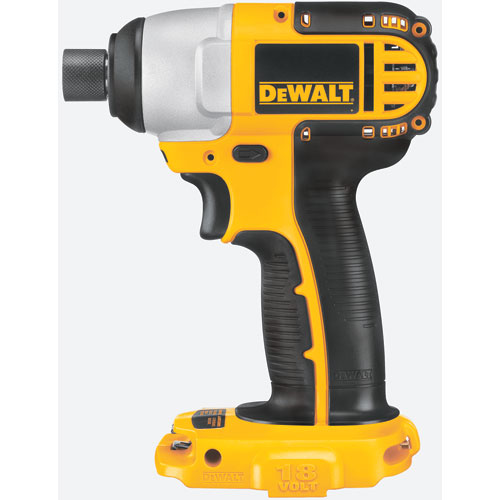 1,330 in-lbs torque. 0-2,400 rpm/0-2,700 ipm. Replaceable brushes. Textured anti-slip comfort grip provides maximum comfort and control. Durable magnesium gear case. Compact size and weight allows access into tighter areas and reduces user fatigue.

Additional Information
Impact drivers are designed to be great at nearly all fastening situations. If you are driving a screw or threaded anchor into a material, an impact driver will provide you a faster and easier working experience when compared to a conventional drill. The impact motion actually causes the fastener to feed through the material more quickly. The frameless motor eliminates wear and stress breaks granting greater tool durability and longer life. The compact size & lighter weight of this driver allows for greater accessibility into tighter areas while at the same time reduces user fatigue. With 1,330in-lbs of torque available you can perform a wider range of fastening applications. With the capability to function at 0-2,400 rpm with 0-2,700 ipm this driver operates at a faster application speed then other drivers on the market. The replaceable brushes allow for you to easily maintenance this driver. The textured anti-slip comfort grip provides maximum comfort and superior control. The durable magnesium gear case and all metal transmission give this driver added strength which allows for extended durability. The heavy duty impacting mechanism directs torque to fastener without any added kickback.