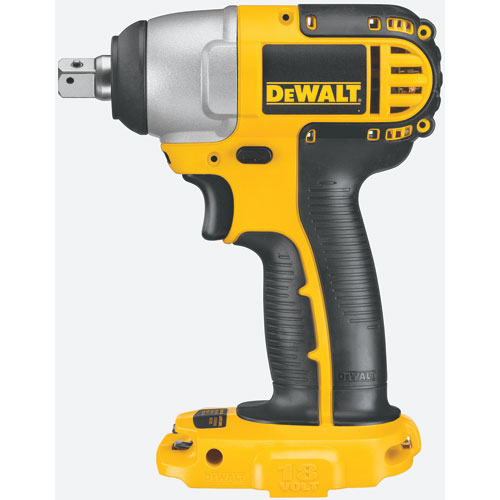 1,740 in-lbs of torque. 0-2,400 rpm/0-2,700 ipm. Replaceable brushes. Textured anti-slip comfort grip provides maximum comfort. Compact size and weight allow access into tighter areas and reduces user fatigue.

Additional Information
DEWALT DC820B 18-volt, 1/2-inch cordless impact wrench is an ideal for driving fat lag screws or loosening large, corroded nuts. The 1/2-inch-drive, variable-speed impact wrench delivers both rotation (0-2,400 RPM) and concussive blows (0-2,700 BPM) directly to the fastener for an impressive 1,740 inch-pounds of turning force. It's powered by DEWALT's 18-volt cordless batteries (not included).