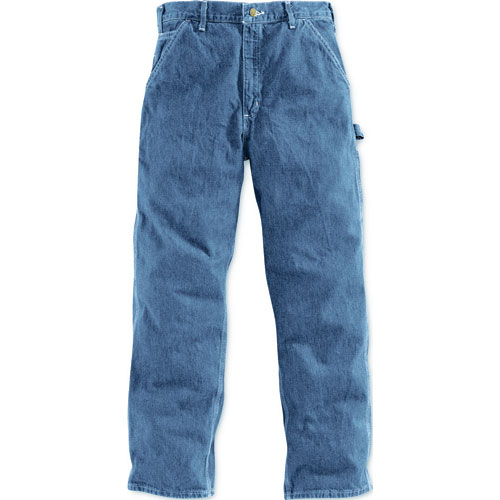 Heavyweight 100% cotton. Triple stitched for durability. Features extra pockets for tools and utilities.

Additional Information
Carhartt B13 Denim Work Dungaree pants are made out of heavyweight 11.75 ounce 100% cotton denim. The denim used to make these work pants is washed to make them soft from day one. Carhartt triple stitches the seams for durability. The leg openings on the Carhartt B13 dungaree pants are 19". These leg openings are designed to effortlessly fit over most work boots. Another feature of these dungaree pants is reinforced back pockets. These pockets are wide enough to get your hands in and are reinforced to stand up to the time when you overload your pockets.These are work dungarees so the extra pockets are an important feature. The Carhartt B13 Work Dungarees have utility and tool pockets. There is a tool pocket on the right leg and a ruler pocket and hammer loop on the left leg will give you easy access to your tools. Having your tools on hand when you need them? One less challenge during the workday.