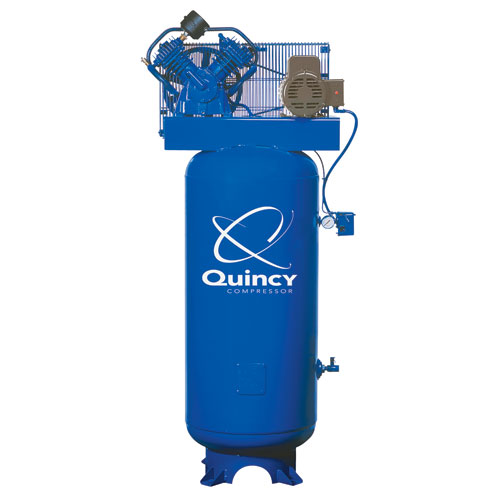 Quincy Air Compressor features an industrial duty US made Baldor motor. Capacitor start motor with fitted thermal overload. Less than five PPM oil carry over (blow by) rating.

Additional Information
Quincy reciprocating air compressors are designed to be a compressor for life. They are built for efficiency and lower operating costs, producing more compressed air at a lower horsepower. They run at a slower RPM, run cooler and cost less to operate. Heavy-duty compressors are engineered for industrial applications and boast a best-in-the-industry 50,000-hour pump life rating. 2-year limited warranty (5-year limited warranty on pump if customer purchases and uses maintenance kit).