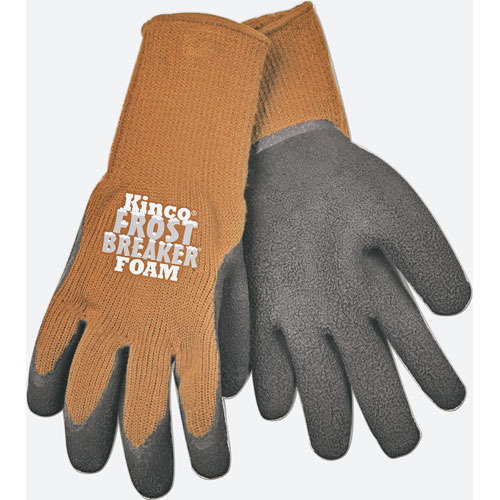 Heavy 100% acrylic thermal knit shellDurable foam latex gripping palmFrostbreaker 100% ACRYLIC brown color thermal knit shellDipped black color foam latex palmSnug fit elastic knit wrist

Additional Information
The latex palm gloves offer grip, dexterity, good abrasion resistance, puncture resistance and overall durability. Latex has very high elasticity and exceptional grip capabilities compared to other gloves materials; it can also withstand high temperatures and has great tear resistance. Generally the latex coated gloves are suitable for handling small parts, use in the automotive industry, metal stamping, construction work and general purposes.