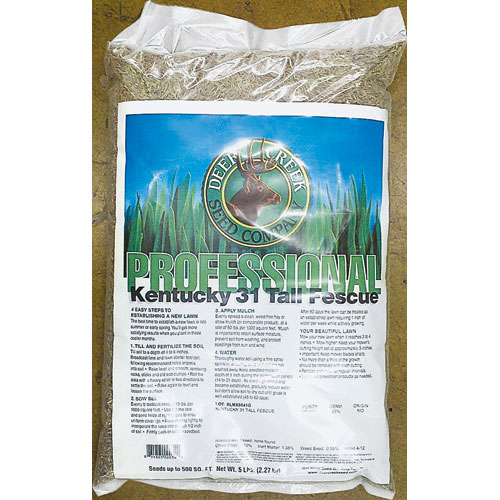 5 lb. bag will plant approximately 0.16 acre on new pasture or approximately 500 to 1,000 square feet for turf. 5 lb.

Additional Information
Kentucky 31 Tall Fescue is a hardy, deep-rooted bunchgrass that is very tolerant of intensive grazing and animal traffic. It withstands heat and dry conditions better than other cool season grasses. Fescues are used in pasture, roadside, and waterway mixes. 5 lb.