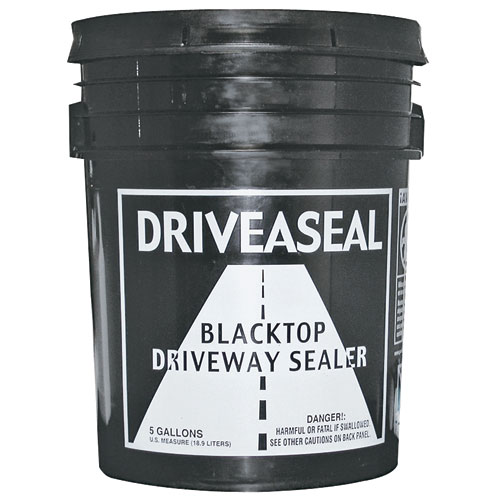 Provides a protective coating on asphalt pavement. 300-375 sq. ft. coverage. 5 gal.

Additional Information
Driveaseal Blacktop Sealer is an economical asphalt pavement coating designed to seal surfaces in good condition. This coating will restore a black finish to asphalt surfaces. Surfaces must be in good repair prior to applying this product. NOT intended for high traffic areas. DO NOT USE ON CONCRETE, FLAGSTONE, BRICK OR CLAY SURFACES. 5 gal.