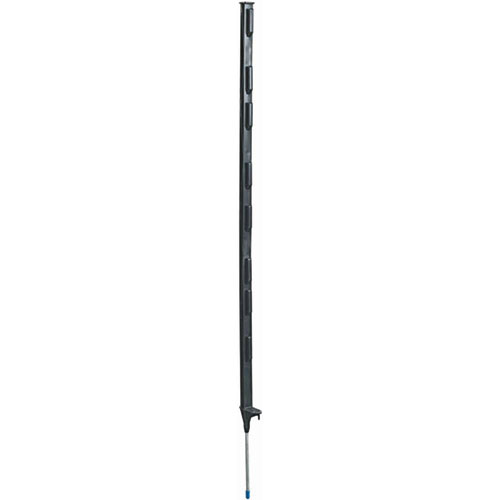 Containing extra reinforcing ribs for strength, each post also features a large step-in flange and anti-rotation spike to keep the stake from turning. Color of posts: Black. 48".

Additional Information
Features molded clips that hold electric fence wire & polytape (up to 2" wide). Each post is molded of reinforced polypropylene with a heavy-duty steel stake. 48".