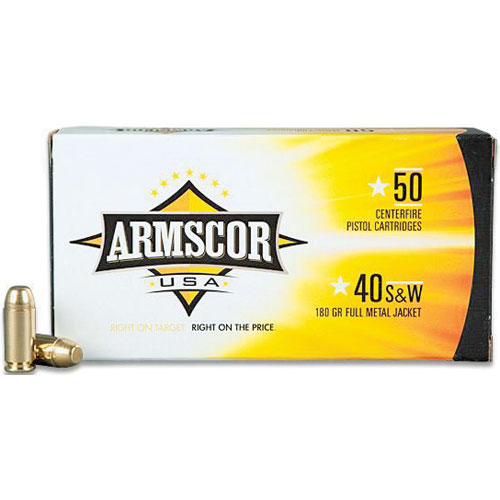 Armscor 40 S&W 180GR FMJ Ammo. 50 ct.

Additional Information
ARMSCOR cartridges and components are widely used by the police, military, gun hobbyist, combat shooters and other shooting enthusiast due to its high quality, precise and dependable performance. Ammo .40 S&W Armscor, USA Full Metal Jacket, 180 Grain, 985 fps practice and target ammunition 50081. 50 ct.