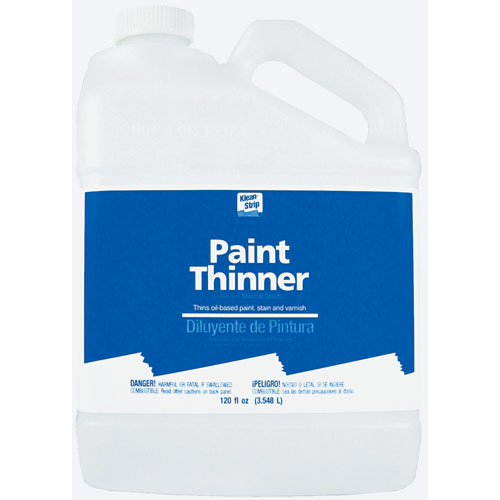 Klean-Strip Paint Thinner effectively thins oil-based paint, stain and varnish. It can also be used to clean brushes and equipment immediately after use. Not intended for sale or use in California. 1 Gal.

Additional Information
Made with mineral spirits. Thins oil based paints, stains, varnishes and more. Improves application and smoothes paint appearance. Helps eliminate brush marks. Flammable. 1 Gal.