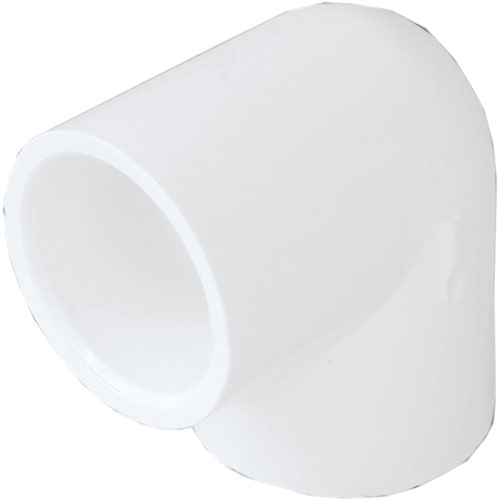 Pvc fittings 90 degree elbow - slip x slip for schedule 40 pipe upc individually bagged size 3/4 inches

Additional Information
Features: -Clean-out fitting. Used to change direction in piping. PVC Schedule 40 pressure fittings. Ideal for cold water pressure applications. Used in irrigation, underground residential sprinkler system, water service pipe, deionized water lines, swimming pool installations and some chemical drainage systems. Meets ASTM D2467. Slip x Slip. Dimensions: 1.75-6.81" H x 1.75-5" W x 1.13-5" D.