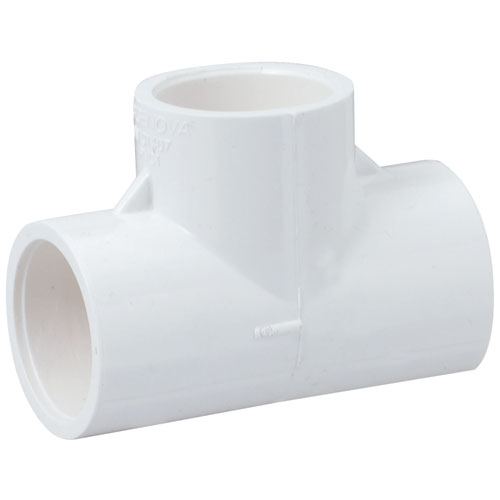 Genova PVC Slip Tee. Used to provide a branch supply line from a main line. Conveniently packaged in quantities of 10. Ideal for irrigation and underground residential sprinkler systems. Schedule 40 Pressure Fitting. Made in the USA. 1-1/4".

Additional Information
Genova Products, Inc. has been a leader in the do-it-yourself plumbing industry since 1962. We are the worlds largest manufacturer of vinyl plumbing, and the only company to make whole-house plumbing pipe and fittings -- from the well or water line to the sewer or septic system. Vinyl plumbing is not only easy to install, but the pure virgin vinyl used in Genova products lasts longer and works better than other plumbing systems. And Genova products are widely available in hardware stores, home centers, and by mail order catalog. For do-it-yourselfers as well as plumbing pros, Genova is the only way to go. 1-1/4".