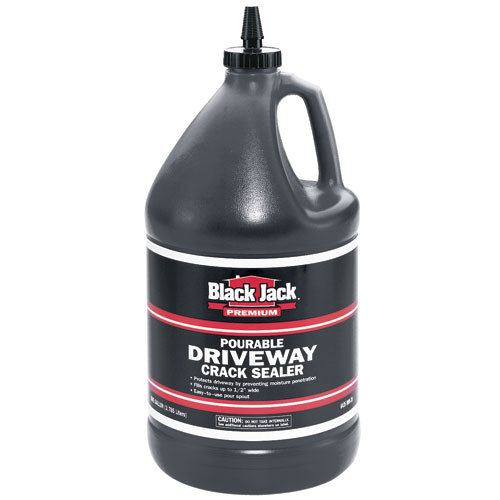 Protects driveway by preventing moisture penetration. Fills cracks up to 1/2 wide. Easy-to-use pour spout. 1 gal.

Additional Information
Ideal for filling cracks 1/2 inch wide or smaller in any blacktop or concrete surface. It dries to a black, hard rubber seal, providing a crack-free surface prior to the application of Black Jack Driveway Sealers on blacktop surfaces. 1 gal.