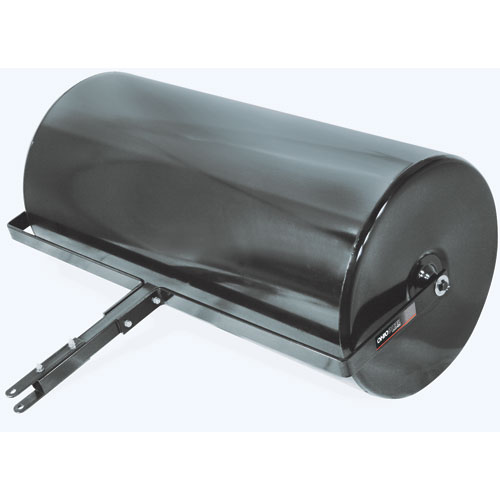 24" Diameter, 13 Ga. steel drum. Give your lawn a smooth, professionally groomed appearance. Pack down sod or seed, smooth out ruts or mole tunnels. Has a wide rolling swath and weighs 915 lbs. when filled with water. Includes a heavy duty drawbar that attaches to most tractors and ATV's. 48".

Additional Information
This steel lawn roller erases damage to your lawn caused by the freeze/thaw cycle. This roller is also great for flattening mole and ant hills as well as smoothing horse arenas. The exclusive rounded edge design allows for easier turning and is gentle on lawns. Holds up to 94 gal. of water and also includes a tethered drain plug. 48".