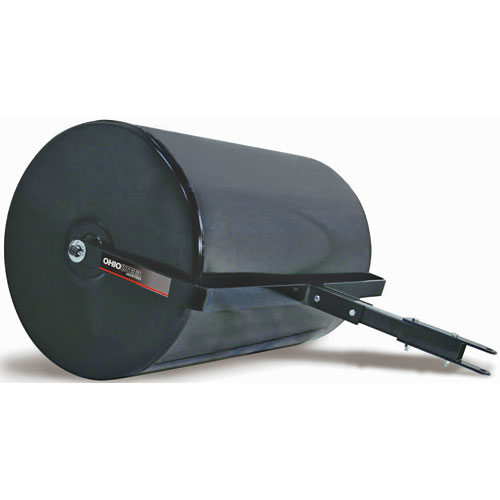 24" diameter, 14 gauge Steel Drum. Give your lawn a smooth, professionally groomed appearance. Pack down sod or seed, smooth out ruts or mole tunnels. 36" Wide Rolling Swath. Weighs 600 LB when filled with water. 71 gallon capacity. Flange bearing.

Additional Information
Tethered Drain Plug Included. Never lose or misplace the plug. Exclusive Rounded Edges. Allows for easier turning and is gentler on turf. Attractive and durable powder coat finish. Provides excellent scratch and weather resistance. Universal Hitch heavy-duty drawbar attaches to most tractors and ATV's. 24" x 36"