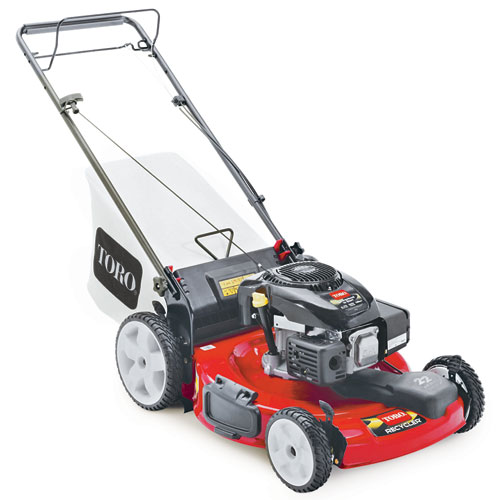 6.75 gross torque Kohler engine. Guaranteed-To-Start_ engine, front wheel drive, variable speed and 3-in-1 mulcher, bagger and side discharge. 11" rear wheels.

Additional Information
With a 3-in-1 mowing system, the Toro Recycler 22-inch 6.75 Gross Torque Kohler OHV Gas Variable Speed Self-Propelled Walk-Behind Power Mower offers bagging, mulching and side discharge capabilities for flexible performance in all mowing conditions.The Recycler's 149 cc Overhead Valve engine provides great power while the self-propel front-wheel drive system makes mowing easy. CARB compliant. 6.75 gross torque Kohler engine.