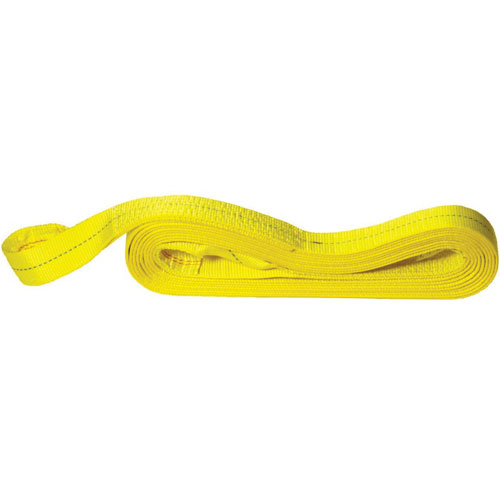 Designed to free stuck or disabled vehicles from mud, sand, or snow. Loop sewn in each end easily slips onto frame mounted tow hook. Stretches up to 20% and then recoils to its original length. Stronger and lighter than chain and more compact than rope. 2" X 20'.

Additional Information
Keeper straps and ropes feature Hi-Test, abrasion resistant materials that exceed the needs of the most demanding situations. Hi-Test webbing is abrasion resistant and absorbs shock. Traditional Recovery straps feature looped ends that attach to tow hooks and winch lines. These lines can stretch up to 20% of their original length without breakage or permanent distortion. A must-have item for trail goers. These Hi-Test web straps provide exceptional strength, are lightweight and easy to store and care for. The stretch and recoil action of recovery straps make vehicle recovery easier to work with. 2" X 20'.