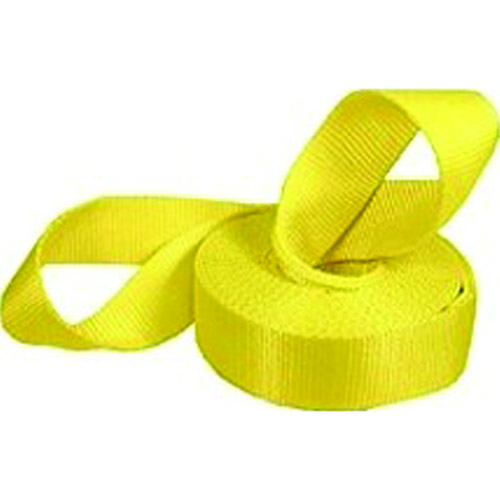 15000 lb. Rated capacity, 7000 Lb. Maximum Vehicle Weight. Provides strength, but are light and easy to care for. 2" x 20'.

Additional Information
Keeper_ straps and ropes feature Hi-Test, abrasion resistant materials that exceed the needs of the most demanding situations. Hi-Test webbing is abrasion resistant and absorbs shock. These lines can stretch up to 20% of their original length without breakage or permanent distortion. These Hi-Test web straps provide exceptional strength, are lightweight and easy to store and care for. The stretch and recoil action of recovery straps make vehicle recovery easier to work with. 2" x 20'.