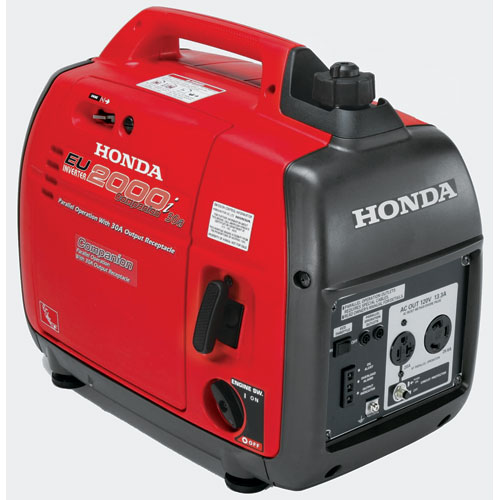 2000 watts, 120V. Quiet, stable. Provides reliable power to computers and other sensitive equipment.

Additional Information
The Honda Companion generator is ideal for powering your tailgate party or camping expedition. This unit has 2000 watts of clean stable power output while maintaining portability (47lbs.). This unit has a built in 30amp outlet for RV use and the can be linked with another EU2000i model using only a parallel cord.