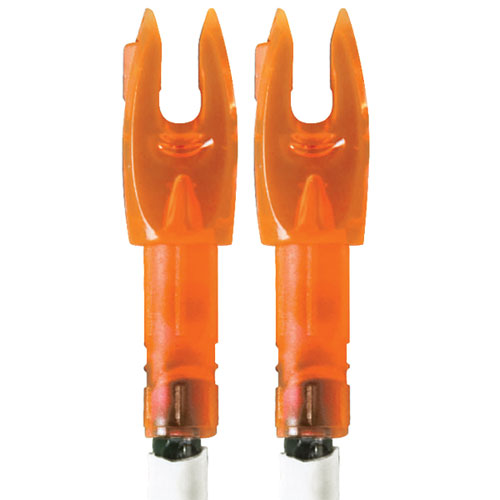 Easy, adhesive-free installation. Lightweight. Ultra-bright LED illumination. Long-lasting batteryup to 90 hours. Consistent nock positionno moving or turning. Dependable magnetic trigger automatically lights every shot. Made with genuine Easton nocks. Super-visible flash mode. Permanent on/off capability.

Additional Information
The Easton Tracer Bolt Nock is the most advanced and accurate lighted nock available. Patented system features a 90-hour battery life, a microchip-controlled flash mode, and permanent on/off capability.