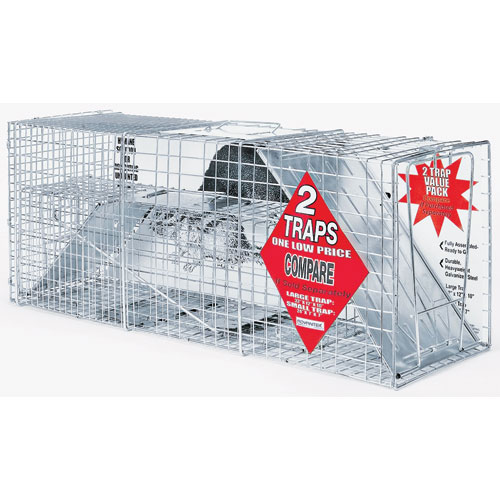 Safe and humane catch and release. Smoothed internal edges protect and prevent injuries to animals. Medium trap measures 12" x 10" x 32". Small trap measures 7" x 7" x 24". 2 pk.

Additional Information
Humane solutions for relocating unwanted raccoons, stray cats, groundhogs (woodchucks), opossums, armadillos, rabbits, skunks, and similar-size nuisance animals. 2 pk.