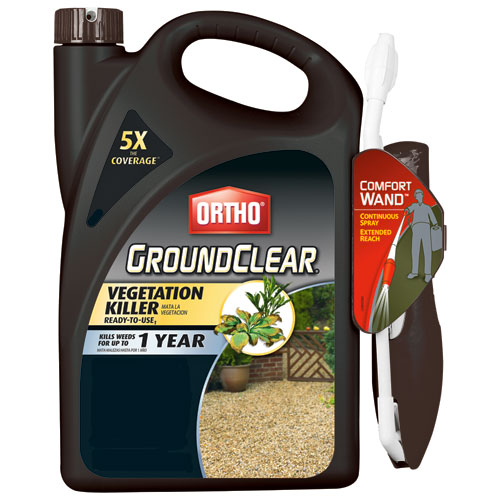 One-touch continuous spray wand with ergonomic handle, no bending, pumping or hand fatigue. Fast-acting formula provides results in hours. Application kills weeds for up to 1 year. Covers up to 400 sq. ft. 2 Gal.

Additional Information
Get long-lasting control of weeds and other unwanted vegetation with the Ortho GroundClear 1.33-gal. Ready-to-Use Vegetation Killer, with wand applicator. This fast-acting product kills weeds and helps to prevent new ones from growing for up to an entire year in areas such as driveways, gravel pathways, patios, sidewalks, brick walls and fence lines. 2 Gal.