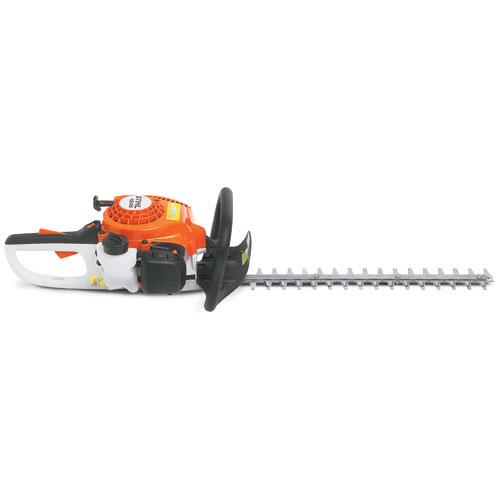 This trimmer features an anti-vibration system and a front hand guard for safety. Blade lock for starting and for moving from one plant to another. Start/run/stop controls are on the handle allow for ease of operation. 18".

Additional Information
Available with an 18 double-sided reciprocating blade, this trimmer is powered by the dependable Stihl HomeScaper Series engine, so you have the power you need to cut through shrubbery with ease. And with its large, comfortable handles, move from hedge to hedge and create clean, even cuts with precision. 18".