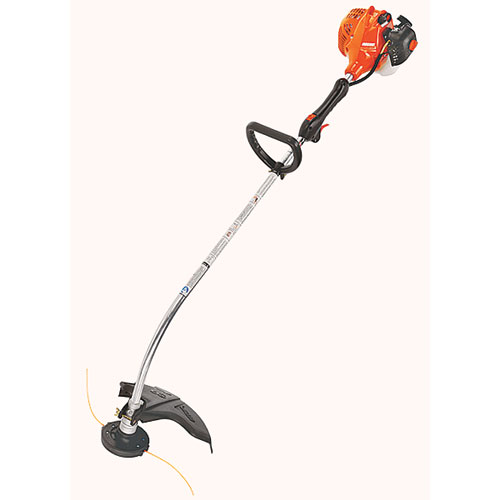 21.2cc 2-stroke engine with the i30 starting system. Holds 14.9 fl. oz. of fuel and is equipped with the 2-line Rapid Loader trimmer head. 48" Curved Shaft.

Additional Information
This Echo 48" 21.2 cc Gas Curved Shaft Trimmer features the Power Boost Vortex engine that provides power in a lightweight package. It is equipped with the easy-to-load Rapid Loader fixed line head for quick line changes. This trimmer features the I-30 starter that requires less pulling effort.