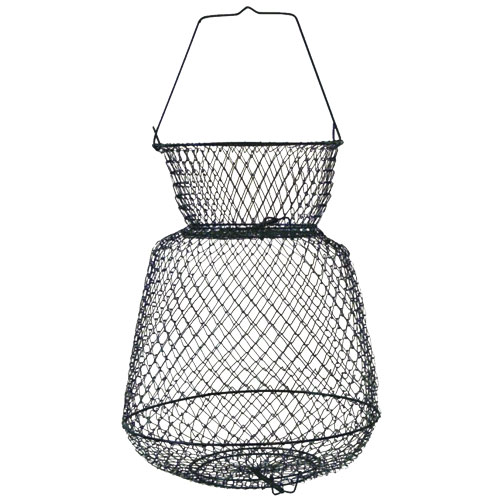 Eagle claw makes great products and they did a good job on this floating fish basket. Its reminds of a live well for shore fishermen. Yes you can use this from a boat as well, its really easy to set up and use. You wont need any of your own floats to keep the fish basket on top of the water, just some rope.

Additional Information
Collapsible wire basket features springloaded trap doors both on top and bottom for easy loading and unloading. Constructed of 5/8" anodized wire mesh with bottom reinforced ring and sturdy wire handles. These Eagle Claw Floating Fish Baskets are a great way to keep your catch alive. You tie a rope onto the top of the wire fish basket and leave it floating ontop of the water. You put your fish in it and it and your catch can still breathe. Its great if you want to catch and release as its much better than putting them on a stringer.