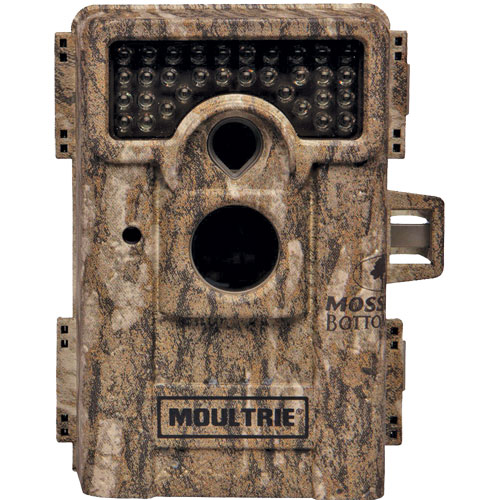 The Moultrie M-880i has a 70ft flash range with an 8MP camera and will collect up to 13,500 images on 8-AA batteries (not included).

Additional Information
The M-880i has the features of the M-880 with the addition of NO-GLOW Invisible LED flash. The invisible flash allows the M-880i to stealthily capture crisp, clear nighttime images while leaving the game totally undisturbed. This game camera features a moon phase, temperature, time, date and camera ID stamp. Both images and videos are captured in a 16:9 widescreen resolution, and the picture delay allows for delay settings of anywhere from 5-sec. to 60-minutes.