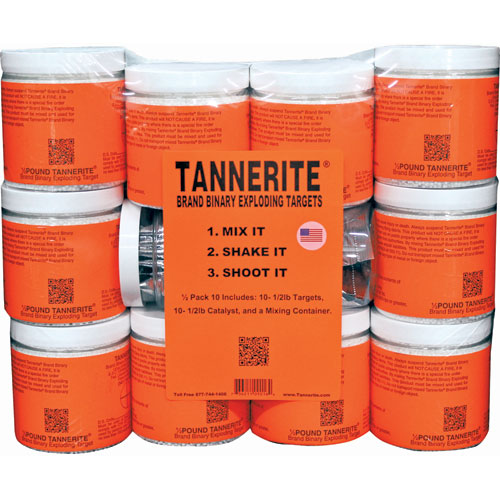 This package includes 10, 1/2 lb. binary exploding targets!

Additional Information
Non-hazardous Tannerite is for use in long range target practice and will only detonate when shot by a high-powered rifle, producing a large explosion and cloud of water vapor. Half-pound binary exploding targets. This package includes a 10 pack of 1/2 lb. Tannerite targets!