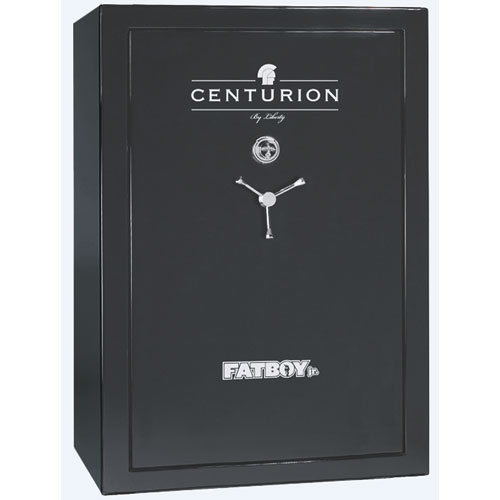 Freedom Security by Liberty's FATBOY Jr. features UL-listed locks, multiple locking bolts, composite door, and relocking devices to deter forced entry.

Additional Information
Upgraded in 2010 to 45 minutes @1200_F and 80,000 BTUs, which is more fireboard than the competition! Palusol heat-expanding seal included on all models, expanding up to 7 times it size in a fire at 212_F. Don't settle for inferior door seals used on cheaper safes. The Fatboy Jr. has been awarded UL Residential Security Container burglary classification. Triple case hardened steel plates protect lock from drill attack. Defensive barrier of NINE total bolts. 6 - 1" active locking bolts (including 1 top bolt) plus 3 additional stationary bolts on the hinge side. Cam-drive bolt locking mechanism with slip clutch handle. UL Listed S&G Group II lock. Weight: 710 lbs. Durable textured black finish with satin chrome hardware with new 3-point SURETIGHT handle. Upholstered Collector interior with Double Sportsman Rack in gray fabric. Holds up to 48 long guns! (Gun capacity may vary depending upon size of guns and scopes mounted).