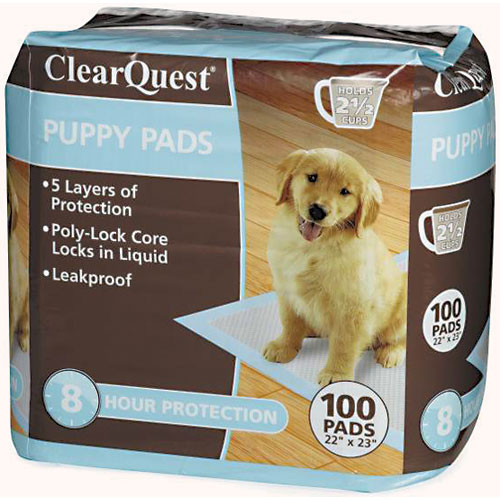 Our ClearQuest Puppy Pads make house training easy at an extremely affordable price. Puppy pads hold up to 2 1/2 cups of liquid.

Additional Information
This is an easy and affordable way to a successful house training experience. These leak proof pads have a Poly-Lock Core made of an advanced-technology polymer. It locks in liquid to prevent tracking and tearing. It holds up to 2 1/2 cups of liquid. It is specially scented to attract dogs to use them.