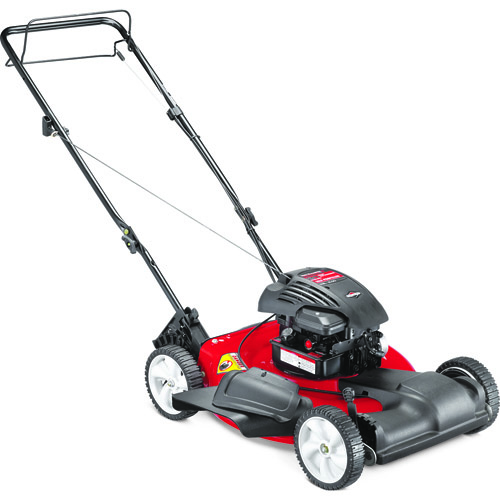 Features a 140cc Briggs and Stratton 550EX-OHV on a 22" steel deck FWD self propelled mower.

Additional Information
A 2-N-1 self-propelled mower. 140CC 550 Series B&S OHV engine. 5.5 ft/lbs torque. Front wheel drive single speed. 21 in 2-N-1 mulch or side discharge deck. 6-position dual lever height adjusters. 8" front and 8" rear wheels. Mulch kit and side discharge chute included.