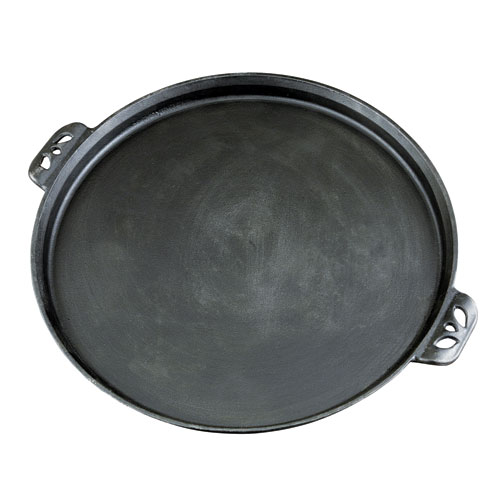 True Seasoned Finished cast iron. Decorative molded cast iron handles. Also perfect for rolls, pancakes, cookies and flat top grilling on your outdoor BBQ. 14"

Additional Information
Enjoy a hot, fresh pizza just the way you like it. This large 14 pan makes for a perfect pizza anytime, anywhere. The two decorative handles make it easy to handle. This pan is also great for fruit or dessert pizzas. 14"