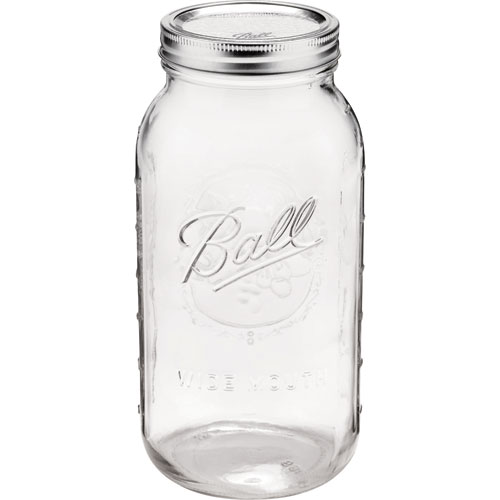 Wide mouth half gallon jars with lids and bands. 64 oz.

Additional Information
Ball Wide Mouth Half Gallon Glass Preserving Jars are ideal for fresh preserving apple and grape juices. Our famous glass jars and closures go beyond fresh preserving to help you with serving, creative d_cor and gift giving. Contents: 6 Ball Wide Mouth Glass Preserving Jars, 6 Ball Wide Mouth Lids with Bands, Step-by-step instructions on bottom of package. 64 oz.