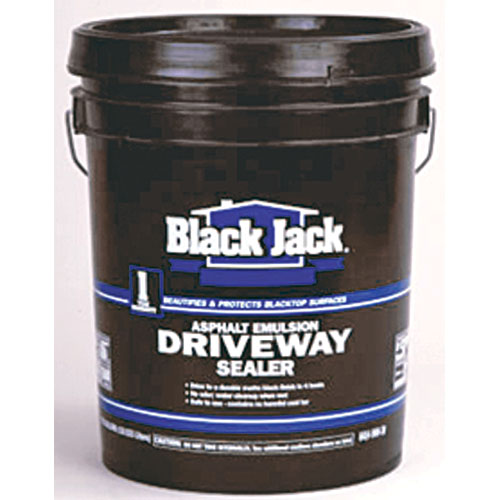 Dries to a like-new durable matte black finish in 4 hours. No odor; soap & water cleanup when wet. Safe to use - contains no harmful coal tar. 5 Gal.

Additional Information
Black Jack_ Asphalt Emulsion Driveway Sealer is designed to seal blacktop surfaces in sound condition. This economy sealer will renew the look of worn surfaces. Recommended for residential driveways only. 5 Gal.