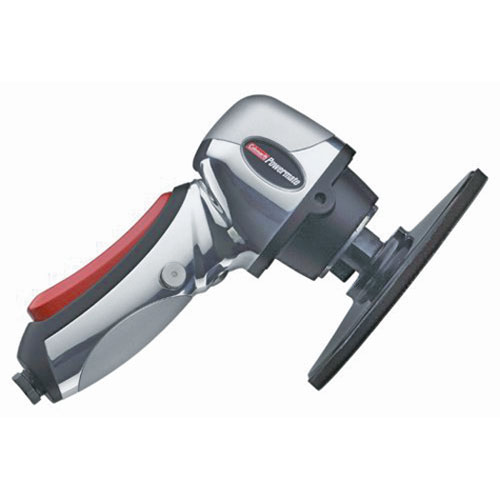 Perfect for sanding wood, metal, fiberglass and auto body filler. Includes 6" sanding pad. 10,000 RPM. 1/4" NPT air inlet with screened filter keeps out unwanted particles. Air requirements: 6.0 CFM @ 90 PSI.

Additional Information
Intrinsic throttle lever provides improved comfort and control. Built-in speed control adjusts sanding action. Use with pressure-sensitive adhesive sandpaper. Quick attachment of the sanding pad and sandpaper, and you will be sanding in no time!