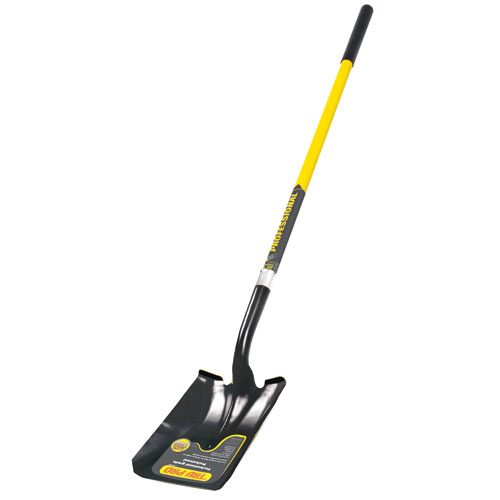 Fiberglass handle. Heavy duty 14 ga. steel blade.

Additional Information
48-inch Pro Grade fiberglass handle with soft cushion grip for balance and control. Heavy duty 14 gauge steel blade for maximum toughness. Reinforced resin 'insert' in handle provides 400-pound of handle strength. Rivetless, crimped-steel collar ring, solidly connects neck and handle. Thick Fiberglass handle with protective sleeve prevents splintering.