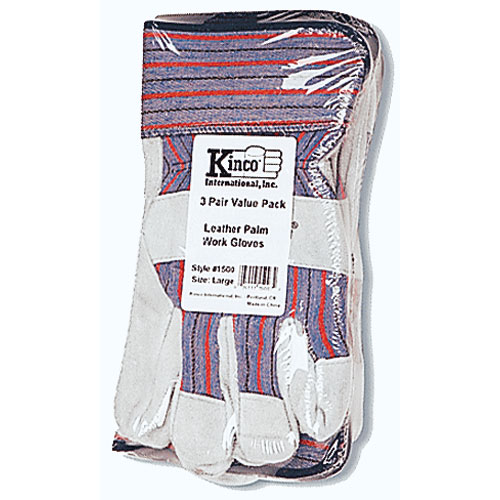 Leather gloves with gray cowhide leather palm, rubberized safety cuff and wing thumb. Great for farm and ranch, construction, and carpentry.

Additional Information
Leather gloves are best for protection from rough objects, sparks and heat, and for cushioning from blows in heavy duty work requirements. If you have heavy-duty material or furniture to move, or are in a manufacturing environment, you might want to consider leather palm gloves. Leather palm gloves typically have leather on the palm, fingertips, and knuckle straps. These gloves give you extra protection and have more puncture resistance than a standard canvas or knit glove, which makes them perfect for heavy construction work where splinters or nails could be a hazard.