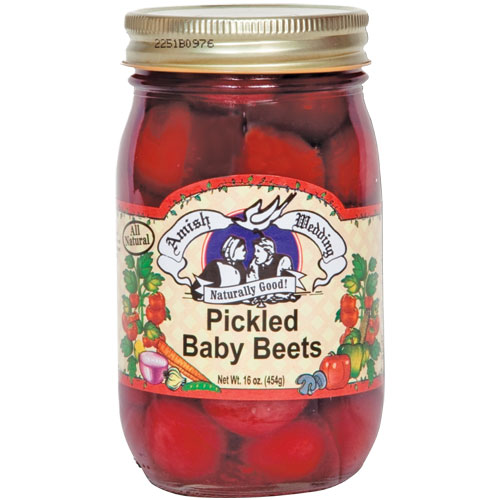 Amish Wedding Pickled Baby Beets. 16 oz.

Additional Information
You just have to try all-natural Amish-Style Amish Wedding Foods Pickled Baby Beets. From time-honored Amish recipes to the true care dedicated to every small batch, Amish Wedding Foods are not just for special occasions, but to make every occasion special! Pickled Baby Beets Ingredients: Beets, vinegar, water, sugar, salt and spices. 16 oz.