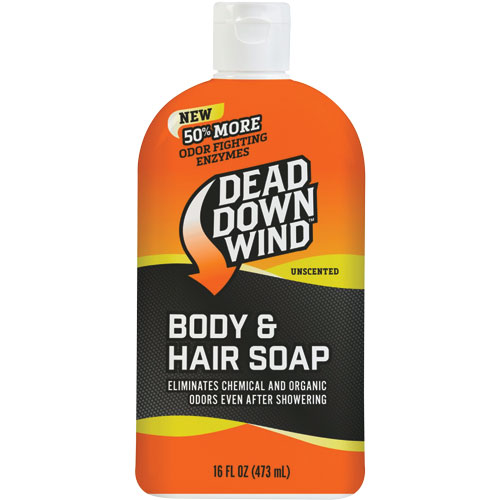 Enzyme-based formula won't irritate your skin. Removes human, residual and contact odors. Continues to fight odors after your shower. 16 oz.

Additional Information
Make sure you start your hunt on the right foot by removing human, residual and contact odors from the equation with Dead Down Wind's Body and Hair Soap. Enzyme ScentPrevent technology safely eliminates odors without the use of biocides or chemicals that can irritate skin. Plus, it continues to work after showering, keeping you odor-free long after you've dried off. Safe to use on color-treated hair. 16 oz.