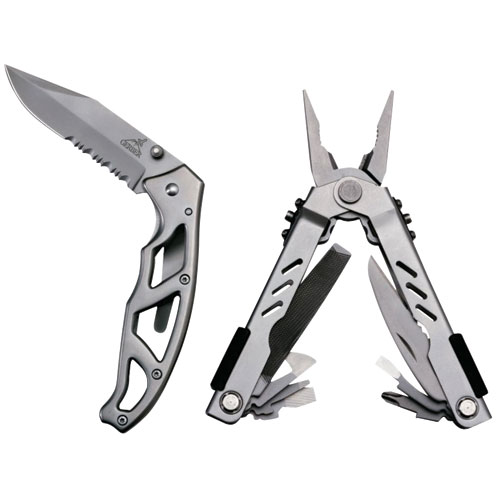 Multitool features one-handed opening, a SAF-T PLUS locking system and 10 components for safe, multifunctional convenience. 2 pk.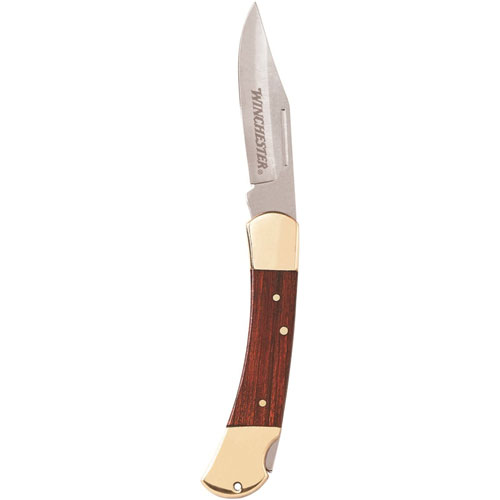 Winchester brass folder with surgical stainless steel blades, wood handle inlays, and brass bolsters. Comes with a leather sheath. 3.25".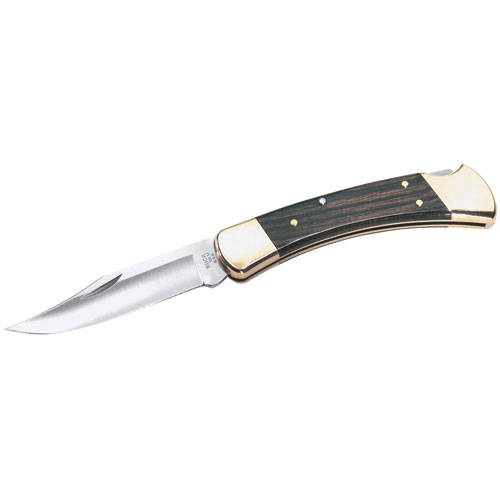 Foldable hunting knife with nail-notch lockback design. Opens easily and closes safely during any activity. 3-3/4" stainless-steel clip blade for detail work. Natural wood-grain handles and polished brass bolsters. Includes black leather sheath; unconditional lifetime warranty.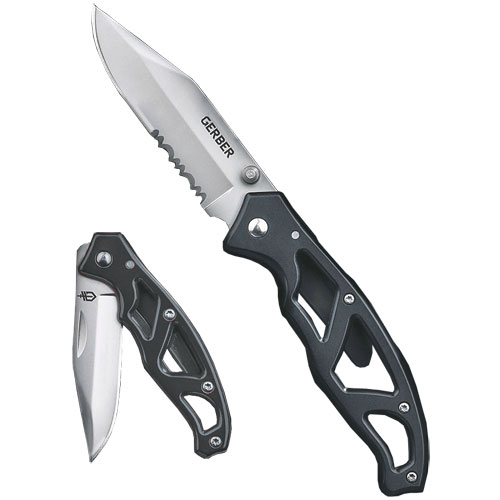 At a mere 1.5 ounces, theres no reason not to include the Gerber Mini Paraframe Tanto on your daily checklist. Answering the call for a minimalist tactical blade, this small knife is a simple but effective tool.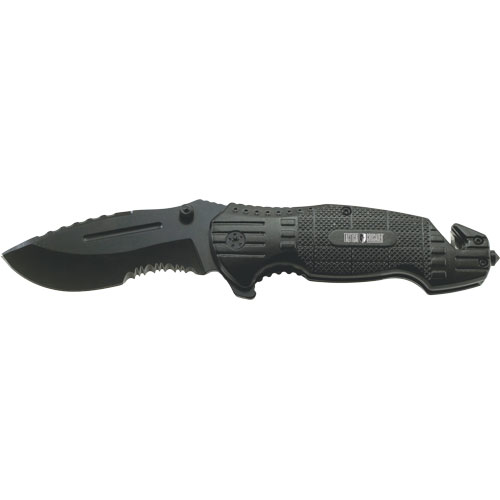 Made from surgical steel. Spring assisted. Features partially serrated blade, belt clip, cord cutter and glass breaker.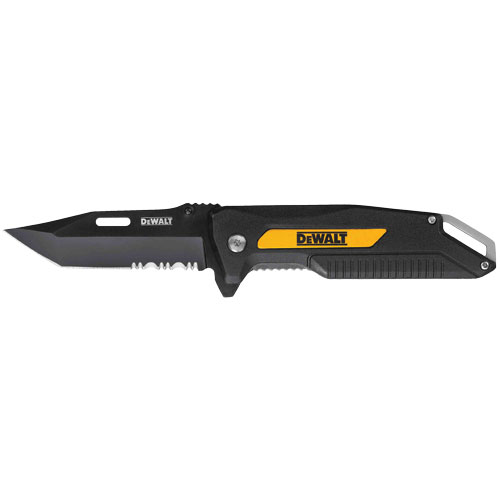 Easy one-handed opening. Durable stainless steel blade. Piercing tanto tip blade. 440a stainless steel blade. Aluminum and nylon handle. 7.75".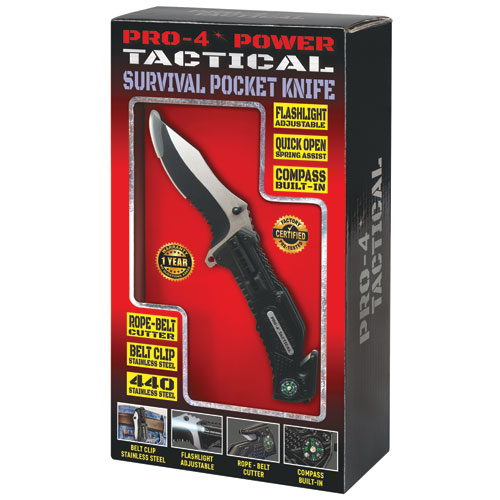 Knife is water, impact, and shock-resistant. Uses a basic AG-1 / 1.5V battery pack (included).