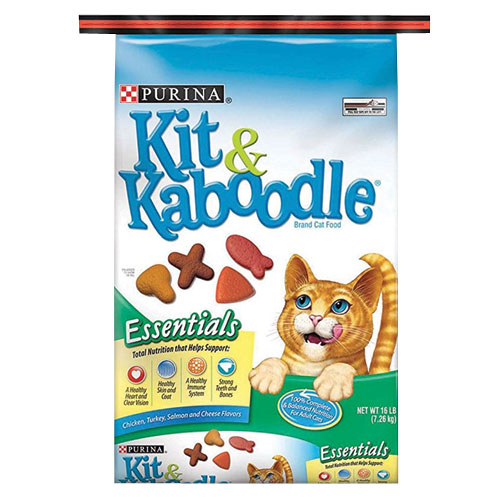 Kit N Kaboodle cat food. Combination of four flavors. Supports overall health. 16 lb.

Additional Information
Essentials includes a combination of four flavors - chicken, turkey, salmon and cheese – plus - essential vitamins and minerals to help support a healthy heart and clear vision, healthy skin and coat, a healthy immune system and strong teeth and bones. 16 lb.