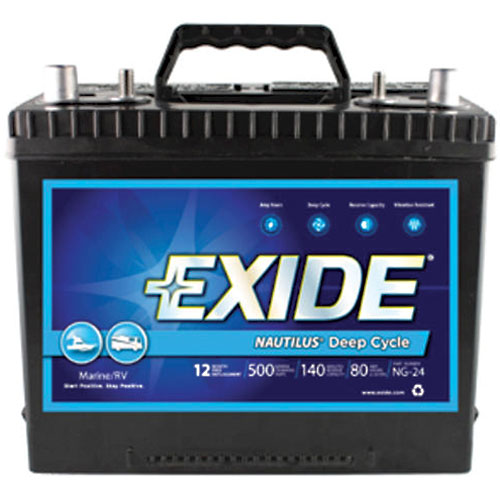 400 Cold Cranking Amps at 0 degrees, 500 Marine Cranking Amps at 32 degrees, 140 Minutes Reserve Capacity at 25 A, 80 Amp Hours (Ah) continuous operating time.

Additional Information
Exide Nautilus Marine Deep Cycle line provides continous operating run. These batteries are designed to provide continuous operating time to run trolling motors, live wells, inverters, depth/fish finders, etc. They can be discharged and recharged many times without damaging the internal components of the battery.