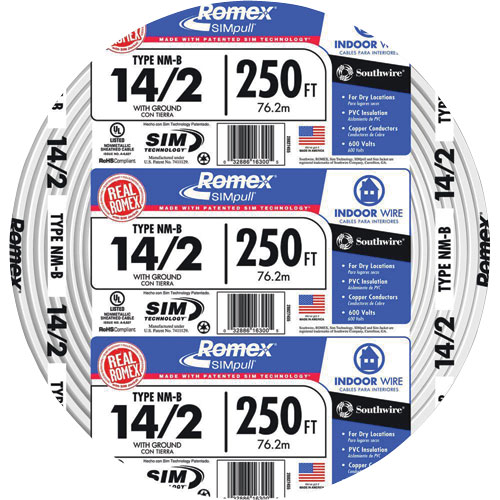 Multi-use indoor wire. Cooper conductors. Unique jacket construction. Type 14/2. 250'

Additional Information
Type NM-B (nonmetallic-sheathed cable) may be used for both exposed and concealed work in normally dry locations at temperatures not to exceed 90 degrees C (with ampacity limited to that for 60 degrees C conductors) as specified in the National Electrical Code 1. NM-B cable is primarily used in residential wiring as branch circuits for outlets, switches and other loads. NM-B cable may be run in air voids of masonry block or tile walls where such walls are not subject to excessive moisture or dampness. Voltage rating for NM-B cable is 600-Volt.