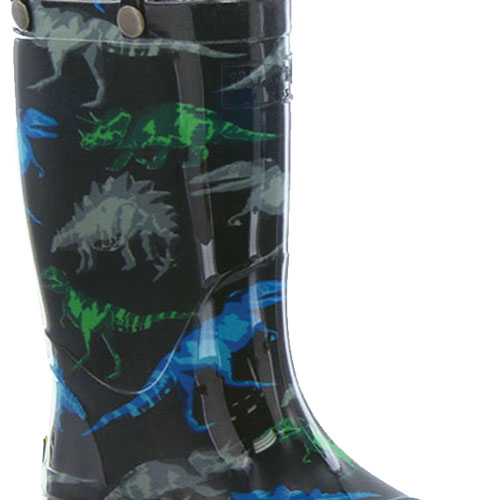 Three prehistoric dinosaur species in blue, gray, and green on a dark canvas. Strong, ferocious, and ready to stomp! Waterproof boots that light-up with every step, making them fun and an added safety feature for outdoor play.

Additional Information
Make a splash with the Dinosaur Friends Lighted Rain Boot! A light up outsole, whimsical print and functional pull handles guarantee that your little one will be wearing these rain or shine! Boots feature fabric lining and removable insole.