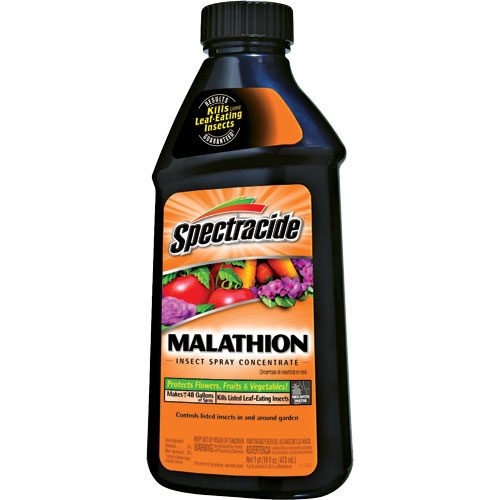 Yields 48 gal. of spray. Protects listed flowers, shrubs and vegetables from listed leaf-eating insects.

Additional Information
Use Spectracide Malathion Insect Spray Concentrate outdoors on roses, owers, shrubs, vegetables and fruits. Protects listed ornamentals, fruits and vegetables from aphids, red spider mites, mealybugs, thrips, scales, white ies and other listed unwanted insects. Mix with water to make up to 48 Gallons of spray.