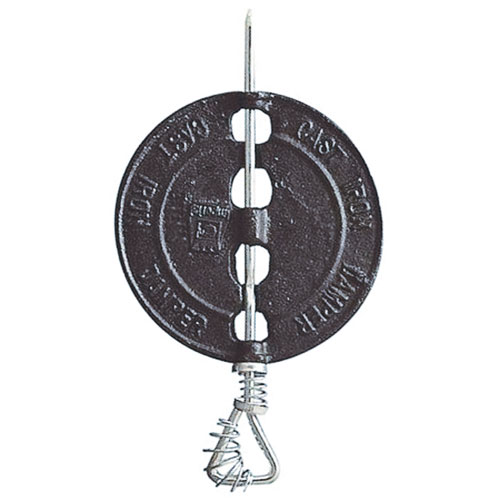 Cast Iron Damper 18" clearance to combustibles. Deduct 1-1/2" for installed length.Available in sizes 6" and 8". Warranty: 1 year manufacturers warranty.

Additional Information
This Cast Iron Damper brings a touch of old-world Colonial appeal to your modern chimney flue application. Imperial is well known for the durable quality materials used in their fireplace implements and accessories-and this damper is no exception. This damper measures 6 inches, and provides 18 in. clearance to combustibles, though you must deduct 1 1/2 in. for installed length. This damper is available in a 6 in. size also, and comes with a 1 year manufacturer's warranty.