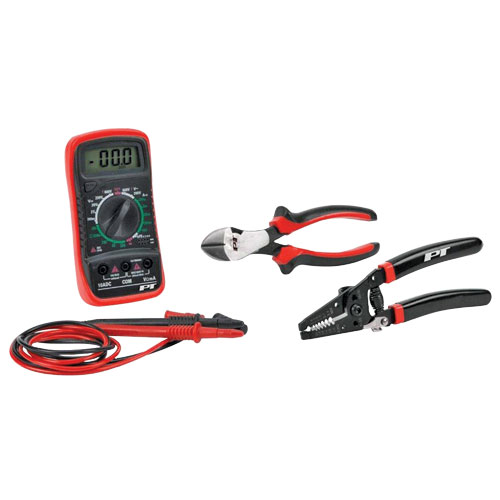 Set includes digital multi-meter, wire cutters and wire stripper.

Additional Information
Digital Multi meter measures AC and DC voltage, tests DC current and resistance, diode test and features a digital display and data storage, 7 in. diagonal wire cutting pliers feature short jaws for easy cutting in tight areas, drop-forged and induction-hardened for durability. 7 in. wire stripper/cutter for 10-20 AWG wire, cuts and threads popular bolt sizes, wire looping/bending holes, and serrated nose. Great assortment for the garage, home, workshop or jobsite.