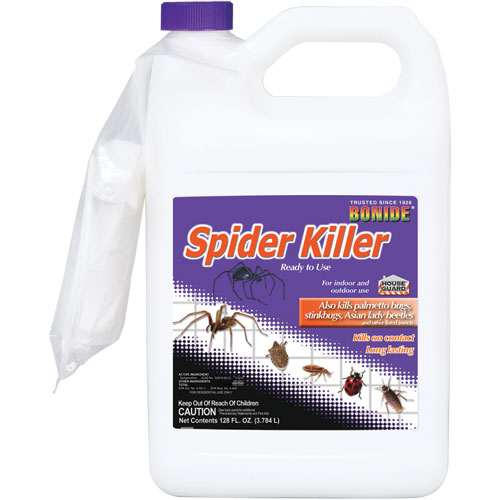 Indoor or outdoor use.

Additional Information
Bonide Spider Killer RTU kills creepy crawlies on contact and furnishes enduring remaining control for up to 4 months. Bonide Spider Killer RTU has a non-staining and scentless plan. Test in an unnoticeable range before applying to fine finalizes and fabrics. Ready To Use Size: 1 Gal. Odorless and non-staining 4 month control of all spiders indoors and out.